Our Vision
The Salvation Army of the Chattahoochee Valley strives to adapt to meet changing community needs while remaining true to its mission: To preach the Gospel of Jesus Christ and meet humans needs in His name without discrimination. Current facilities have served our community for many years but are not up to this ambitious vision: To free local families and individuals from the grip of homelessness and intergenerational poverty.
A new approach is needed to continue the mission to do Amazing Good.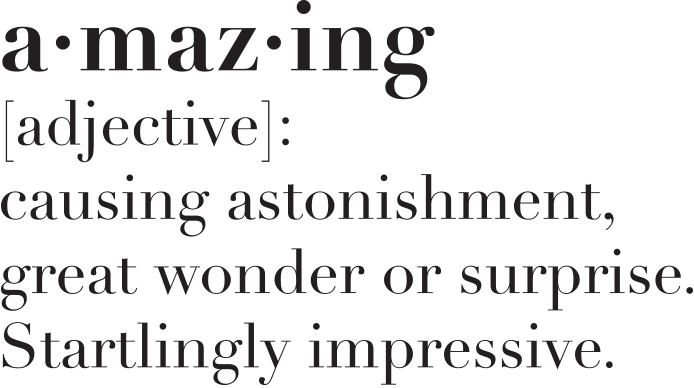 It is nearly impossible to imagine requiring emergency shelter and being separated from your child. The truth is that families who are homeless lack access to appropriate emergency shelter.
Between 2016 and 2020, there has been a 13% increase in women experiencing homelessness.  For children in the same time period, the increase is a staggering 94%.  Limited resources, capacity, and shelter design often result in families being separated by gender and/or age.  The opportunities to stay together as a family unit are rare.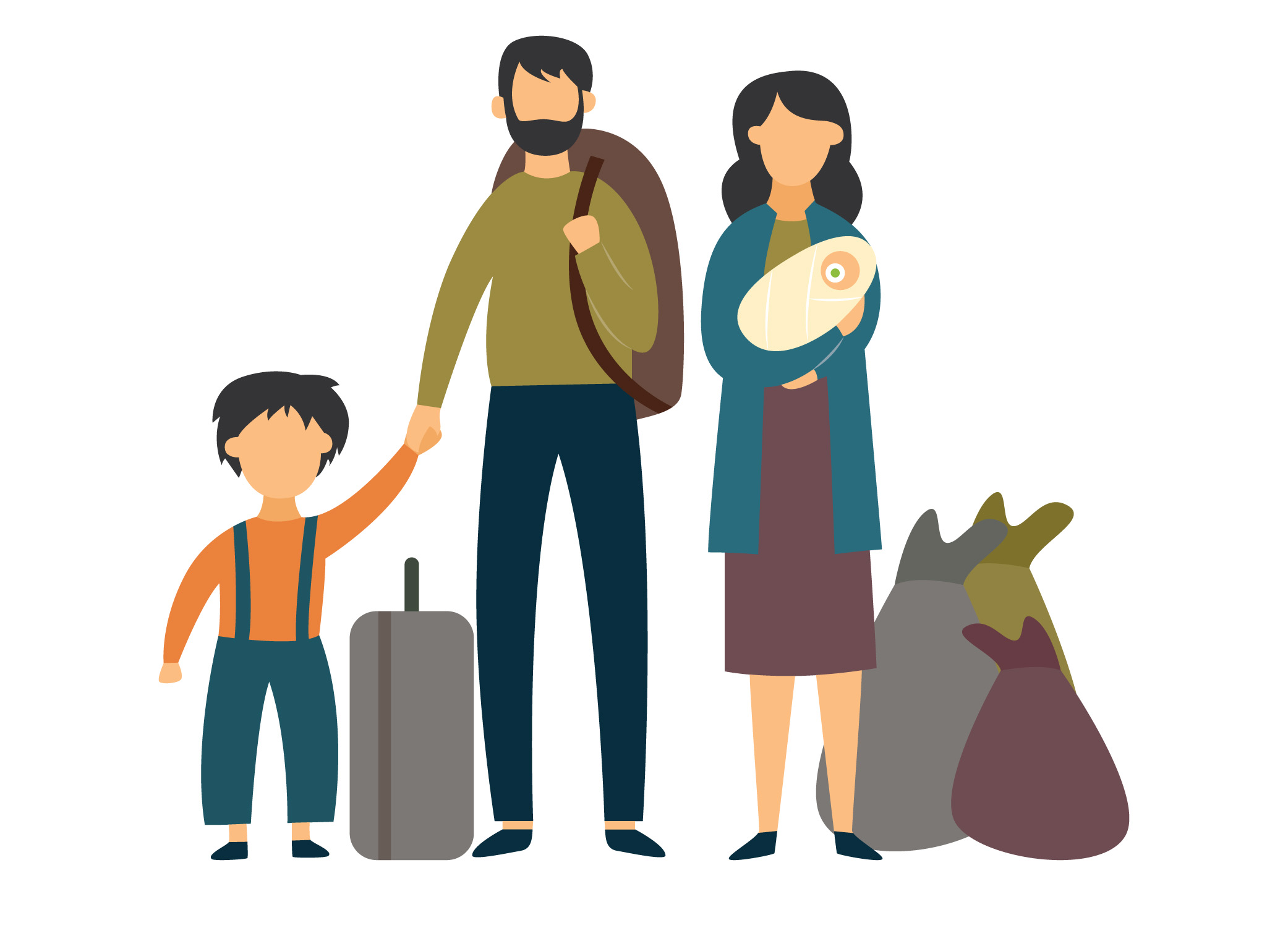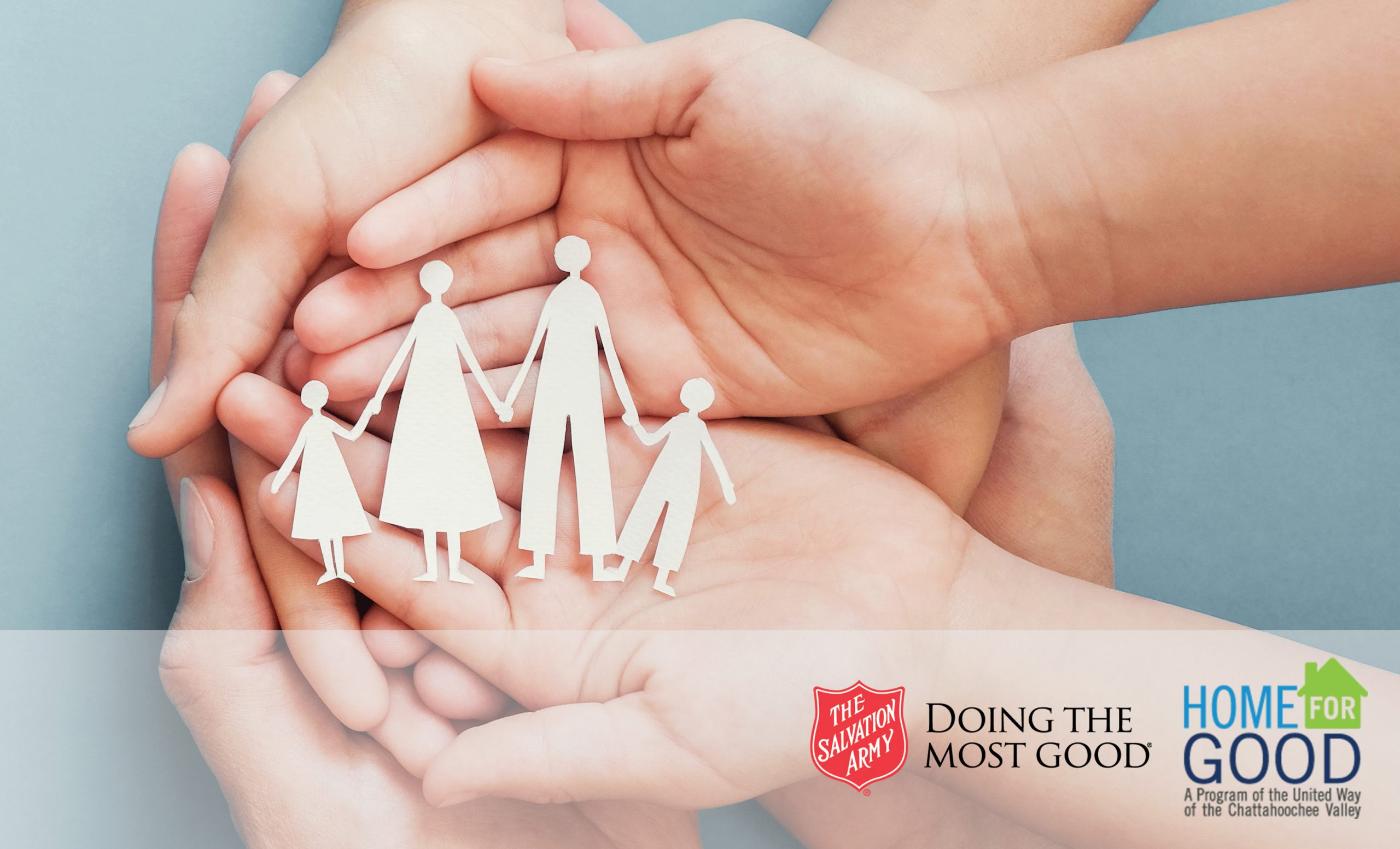 Seeing this need, The Salvation Army of the Chattahoochee Valley worked with Home for Good to house families needing shelter in local hotels. Through 14 months of the collaboration, 42 families have been housed for an average of 27 days. As you are well aware, however, this short-term fix is unsustainable. An Amazing Solution is needed to provide more opportunities and challenge the root causes of homelessness in our community.

The Salvation Army is uniquely positioned to comprehensively address these urgent, local needs. The three core elements of the plan will focus on homelessness in our community.
Construct a new Center of Hope facility to increase emergency shelter capacity focused on families who are homeless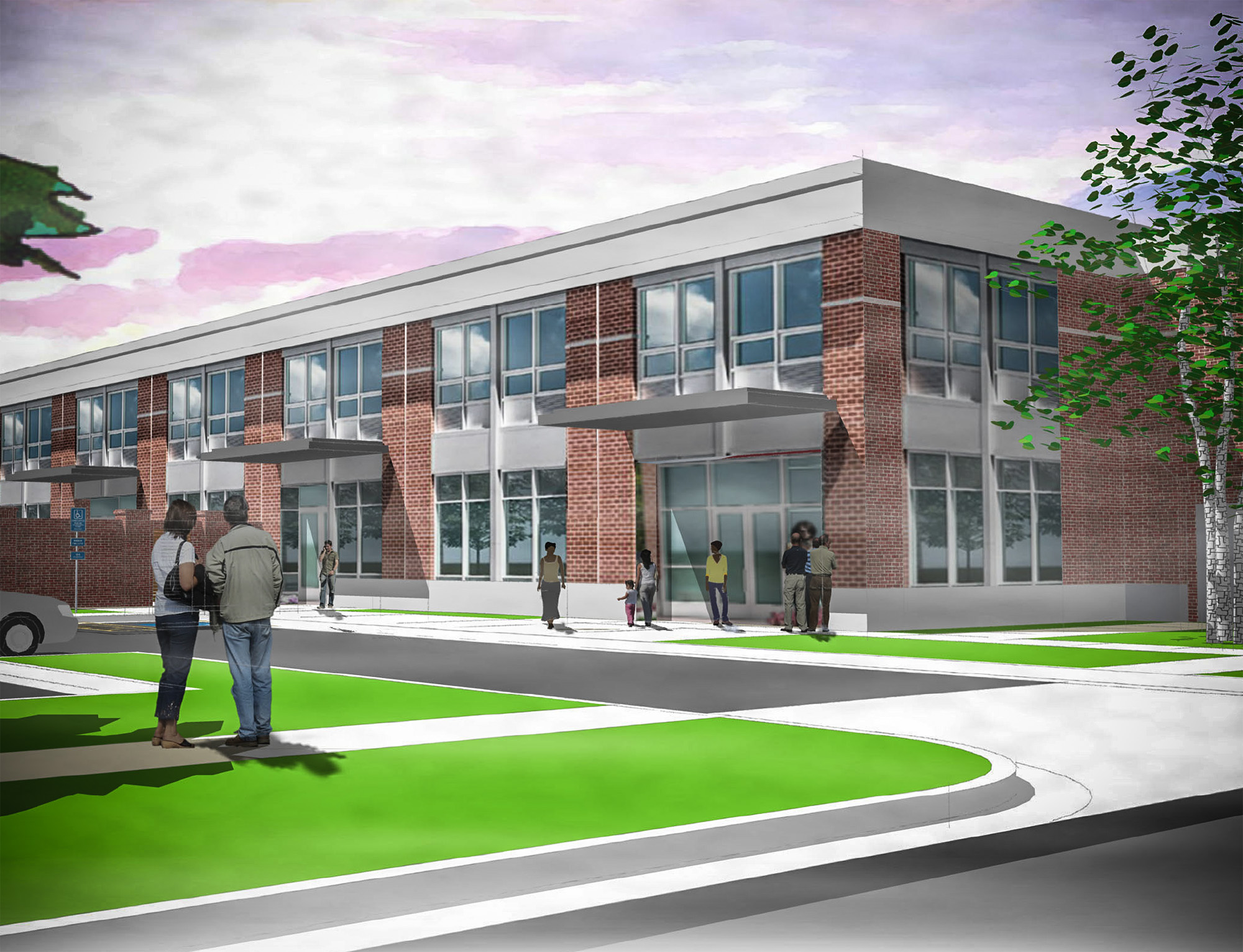 The new Center of Hope will increase capacity in our community to support the growing number of requests for shelter. A major focus will be providing families experiencing homelessness the opportunity to stay together as a family in a facility that provides them with appropriate levels of privacy and opportunities to make community connections. The Center will also include other resources such as a computer lab and classrooms, playgrounds and recreational facilities, and a peaceful outdoor garden space.

"The families and individuals who will be coming here will be under the stress of the effects of poverty, among other factors. Having a clean, attractive and secure dining area opening onto a protected courtyard with kid-friendly play environment will help make their stay a good experience for all. The design will enable better changes to begin for the residents as families."
Neil Clark, Architect
An investment of
$8.5 million
is needed to realize our vision to serve those who are homeless and end intergenerational poverty in our community.

Our Progress
The Chattahoochee Valley is blessed with caring and generous people who work together to make life better for the community at large. With commitment to our neighbors and collaboration with community organizations, The Salvation Army of the Chattahoochee Valley can continue to do Amazing Good. But not without your help.
Would you partner with us? Homeless Families Need You.
The new Center of Hope will cost $8.5 million. Contributions and pledges can be made over a 3-5 year period. In addition to cash, contributions of appreciated stock, bonds, and marketable real estate will be accepted. Will you invest in this Amazing endeavor for our community?

Neil P. Clark • Chair
Hecht Burdeshaw Architects, Inc.
Walker R. (Rennie) Bickerstaff
Community Volunteer
Joann Thomas-Buchanan
Buchanan Property
John D. Flory
Merrill Lynch
Rickey Gibson
Piedmont Payment Services, LLC
W. James (Jim) Gunby, Jr.
Synovus Private Wealth Management
Al Haynes, Jr.
PMB Radio
Michael Holbrook
Columbus Travel
Lamar Johnson
Lamar Johnson & Associates
Olivia Pennington
WRBL
Mark Post
Mark Post Law
Stacey Pritchard
Synovus Commercial Banking
Bridgette Russell
The Columbus Museum
Delray Stephens
Happy Valley Day Facility
Thomas (Tom) C. Waynick
Pastoral Institute
Meredith Yoe
Community Volunteer
Contact Us Today
You can play a part in this vision to do Amazing Good and have a positive impact in the community of Columbus and the entire region. Reach out with the contact form below, or by calling 706-561-9026.